Customer Visits and Training are once Again Possible Post Covid-19
23rd November 2022
Logitech Hits the Road to Visit the University of Padua with Italian distributor QMet
23 November 2022 – Old Kilpatrick, UK: Earlier this month, Logitech visited the University of Padua, alongside our Italian distributor Qmet to offer customer training.
The Department of Geosciences within the university is in the process of upgrading their thin section labs and producing large format slides – something which was previously outsourced. As such, a second LP70 Polishing and Lapping System machine, as well as a GTS1 Saw were purchased from Logitech to add to their existing lab equipment.
As the first LP70 was purchased during the lockdown period, it was a delight for the staff at Logitech to finally be on-site site and offer support and training on these products to the staff using them.
The trip saw Territory Manager Grant Taggart, and Process Development Engineer Tommy McGroggan with work Professor Cristiano Nicosia and his team, over 2 days.
"It was great to be back out with Astore Caccia – Application and product specialist at Qmet, to visit their customer and complete a successful training programme. The team at The Department of Geosciences, within the University of Padua, got a lot out of the training and it was an extremely successful trip, both for Logitech and our distributor, as well as their customer. We look forward to visiting again in the spring of 2023 to offer refresher training."
Grant Taggart – Territory Manager at Logitech
The LP70 is a bench-top machine designed to run concurrent automated processes, allowing operators to achieve repeatable results to stringent sample specifications. With four workstations as standard, this system is the optimal solution for both production environments and research laboratories.
To learn more about the LP70, click here.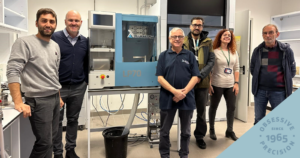 Image 1: Logitech, Qmet, and University of Padua Geology Department with LP70 Lapping and Polishing Machine within the department's thin section labs