What is Gallium Arsenide?
Gallium Arsenide (GaAs) is a compound semiconductor: a mixture of two elements Gallium (Ga) and Arsenic (As).
The uses of Gallium Arsenide wafers are varied and include being used in some diodes, field-effect transistors (FETs) and integrated circuits (ICs). GaAs components are useful at ultra-high radio frequencies and in fast electronic switching applications. The benefit of using GaAs in devices is that it generates less noise than most other types of semiconductor components and, as a result, is useful in weak-signal amplification applications.
Furthermore, Gallium Arsenide is used in the manufacture of light-emitting diodes (LEDs), which are found in optical communications and control systems. Due to these benefits, GaAs is a suitable replacement for Silicon in the manufacture of linear of digital ICs.
Typical Gallium Arsenide Wafer Polishing Conditions
Scratch hardness (Moh's scale): 3.5
Abrasive: Aluminium Oxide
Machine: Logitech PM6 / LP70 / Akribis-air / DL1/4 or DP1/4
Fixture: Logitech PP5/6GT/PP8/PP9/AJ100/AJ150
Typical Lapping & Polishing Results
Flatness: 5 Fringes
Surface finish: Ra 1-5nm (depending on requirement and final process step)
Thickness Control: +/-2 microns down to below 100 microns
Parallelism: +/-2 microns on a 4″/100mm wafer
For more information on using Logitech systems for Gallium Arsenide processing download our whitepaper or contact us
Suggested Links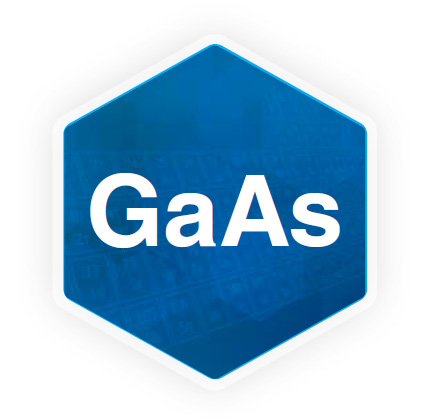 Call me back
To speak to one of our technical experts, fill this form out and we will get back to you.