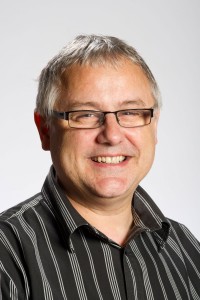 Tom McGroggan
Process Development Engineer
Summary
I am responsible for customers' on-site training and continuous support. Additionally, I work with them on backthinning & polishing of sapphire / GaN for blue LED's and sub-nm polishing of optical filters.
Background
I have over 30 years of relevant specialised working experience, 25 of which are in manufacturing. I have been responsible for programming CNC machines to the manufacture and assembly of Logitech products. I have also worked as a workshop supervisor with 5 years in various laboratory tasks.
What do you enjoy the most, working in Logitech Ltd?
I love working at Logitech Ltd for the customer interface experience.
The human side
In my free time I enjoy playing music, golf, soccer and dog walking.