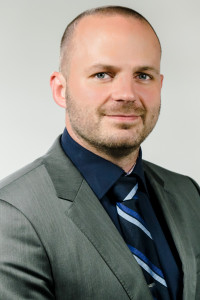 Ian Dixon
Territory Sales Manager Asia Pacific
Summary
My role within Logitech Limited is to provide sales and technical support to our distributor network and end users within the Asia Pacific region of the world.
Background
For 8 years I worked in the electronics industry as a broker for electronic components, selling to almost every country in the world. I moved from electronics into the analytical sciences industry working as Territory Manager for North Africa and the Middle East, providing support for a wide distribution network, including technical sales training and support on gas generation products, giving presentations at various seminars and attending trade shows for 3 years. I then moved into management for the service department at the same company, specifically spare parts worldwide and service contracts for the Middle East before moving to Logitech.
What do you enjoy the most, working in Logitech Ltd?
I have enjoyed learning much more about an industry I have a fascination with, namely the semiconductor market and being surprised by the amount of different applications our products cater to that I previously had no experience with. It is exciting to learn new things on a daily basis and I relish the challenges that the Asia Pacific region is providing.
The human side
I moved to Glasgow from York 4 years ago not quite knowing what to expect having never been to Scotland before but haven't looked back since. The live music scene in Glasgow suits my varied music tastes and I love the outdoors so the mountains and forests in Scotland suit my adventurous side.
In my spare time I like to play guitar, build enthusiast gaming PCs, enjoy online gaming, read, write short stories, see live music and play 5-a-side football and rugby union as well as go camping when I have a spare weekend.
.