US semiconductor sales soar despite headwinds
21st August 2015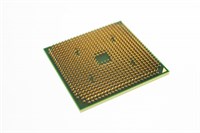 According to the Semiconductor Industry Association (SIA), worldwide sales of semiconductors reached $84 billion during the second quarter of 2015 – an increase of 1.0% over the previous quarter.
While some regions have struggled due to macroeconomic headwinds, the Americas market has now grown on a year-to-year basis for 26 months.
What's also important to note, is that while sales have continued to rise, costs per chip haven't necessarily fallen – after all the search for cost reduction in semiconductor device production is driven by volume and yield.
Interestingly, while sales have increased, the complexity of chips has continued to increase as well – and therefore the wafers they are made from have become increasingly expensive.
It therefore is increasingly important that the lapping and polishing of wafers is not left to chance, guesswork or at the mercy of operator error – especially as custom wafers can cost in excess of $5000.
It is a very skilled job to achieve the surface finish required in demanding wafer applications. These processes are also time consuming and not conducive to the productivity levels demanded by industry.
Automated systems can remove this variability and help increase productivity, to learn more, download our latest whitepaper.