Automating the reduction of CMP consumables waste
25th July 2015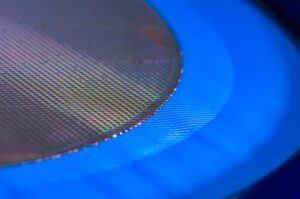 The electronic materials industry is changing, with process complexity driving growth in the slurries and pads used in chemical-mechanical polishing (CMP) processes.
Between 2015 and 2020, market experts Linx Consulting predict that CMP costs will increase by 36% due to the jump from 300mm to 450mm wafers – with industry total costs of CMP slurry and pad costs rising to well over $1 billion by 2020. https://linx-consulting.com/CMPUG.pdf
Controlling the cost of consumables is therefore a key concern amongst those developing and producing semiconductor wafers. These costs are also significant during the wafer development process where waste can be dramatically used using automated systems that meter abrasive feed supplies and enable optimal processing with minimal costs.
Logitech has incorporated these technologies in its revolutionary automated system, the Akribis-air. What's more, because the system removes operator variability, CMP processes are easier to migrate from the development stage to the pilot plant stage.
To learn more about how Logitech's Akribis-air can improve productivity and efficiency, while helping to reduce consumables waste, download our latest whitepaper here.