Reduce risk of damage in your wafer processing
16th May 2017
Automated systems help you reach your compound semiconductor wafer processing goals
Semiconductor wafer processing, device development and production is fundamentally driven by cost and quality. Logitech addresses both of these fundamentals with our turnkey materials processing solutions, by reducing user workload and cost per wafer.
Our systems have been developed to provide effective material removal for both hard and soft compound semiconductors from SiC and GaN to InP and GaAs.
Wafer processing systems with automated features greatly reduce wafer damage risk within the process. As automation greatly reduces the significant level of guesswork usually found in wafer processing, it therefore allows for faster processes with quality results every process. Boosting productivity, reducing error and breakage of expensive wafers.
We offer a wide range of precision materials processing systems that come with automated features such as recipe modes, real time data collection & feedback, automatic plate flatness and more. Our systems are well respected in the production of lapped or chemically mechanically polished wafers, delivering repeatable surface finishes to the highest quality. Our automated systems provide the ideal solution to today's increasingly demanding industry requirements.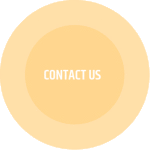 PM6 Precision Lapping & Polishing System