Lapping & Polishing Machines
The best materials processing system solutions in the world
Logitech LTD's core business is lapping and polishing machines for highly accurate and controlled material removal and preparation of the sample surface.
Lapping is a machining process where two surfaces are rubbed together with an abrasive in between, with the purpose of removing material in a controlled manner.
Lapping typically produces a uniform surface that nevertheless is 'damaged' by the lapping process; the depth and nature of this damage will be the result of a combination of  factors such as the particle size and material of the abrasive, the force applied, the material type, the lapping plate, and so on. Logitech can offer a variety of abrasives and lapping plates that will produce required results on various materials.
Logitech have a wide range of precision machinery designed to remove micron levels of materials whilst retaining the highest quality of sample across many different types of applications and materials. Our turnkey system solutions can be tailored to suit specific application needs.
The reliable PM6 and LP50 precision lapping and polishing systems are key Logitech products with over 1500 installed worldwide.
Our Lapping and Polishing Machines are:
Flexible
Robust
Intuitive to Use 
For more information on our Lapping & Polishing machines please fill in your details in the form and one of our technical experts will get in touch.
Call me back
To speak to one of our technical experts fill this form out and we will get back to you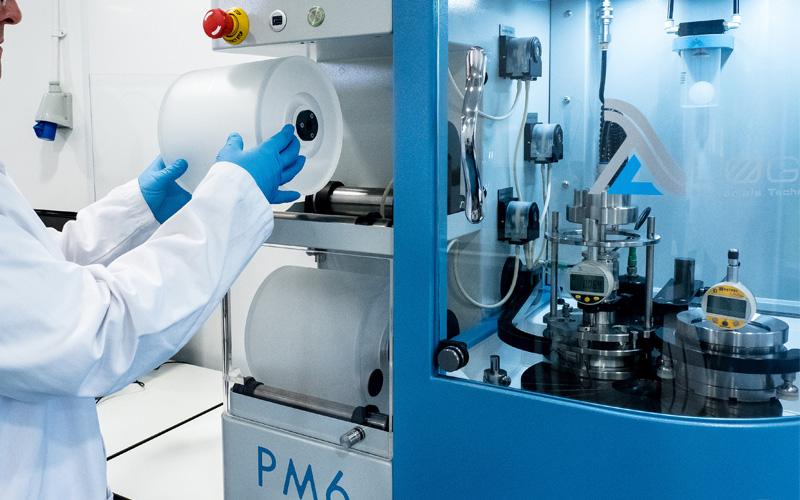 The PM6 is the newest addition to Logitech LTD's wide range of precision lapping & polishing systems. View the video to see it in action.
Key Features
Process up to 100mm/4″ wafers

Up to 100rpm plate speed facilitating faster lapping rates

Driven jig roller arm with linear sweep

Bluetooth enabled features

Automatic plate flatness control